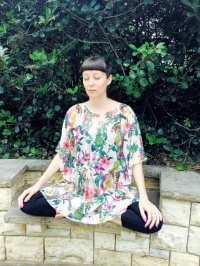 I love to travel. In my early twenties I spent time tour managing a band and had the opportunity to work all over North America and get a taste of many incredible places. Those of you that have caught the travel bug know that exiting the comfort zone of your daily routine and entering an unfamiliar place with a different culture can be a spiritual experience.
Now that I am a freelance teacher, I have the privilege and flexibility to travel to teach or accompany my husband when he has a speaking engagement. On our trip last month, it struck me several times how much traveling is can be a way to practice yoga in the larger sense.
You see, "yoga" isn't merely a practice that happens on the mat. In fact, asana (the physical practice) is only a small portion of what it means to be a yogi.