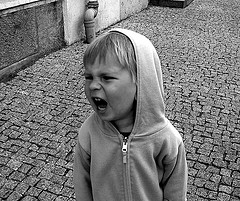 I stuck my nose where it (kind of) didn't belong and generated a whole bunch of stress for me and one of my Aquin Yoga team members.
Even after we sorted everything out, I was left feeling totally off.
Unfocused, checked out, agitated
Rather than sit with it any longer, I recorded a podcast for you to not only help me work it out, but to share with you my realtime reckoning with feelings of stress.
And please share how you deal with stressful days in the comments below.
Don't forget to enter my contest before April 10
After you have a listen, I would be so grateful if you could help me spread the word about this new project and subscribe to this show on iTunes and if you love it please give me a glowing review (in iTunes as well) as this helps me get seen and heard by more people.
So, in celebration of this new show and to thank you for taking a few minutes to subscribe and review, I am giving away one spot to a lucky listener in my upcoming Extreme Self-Care Course which begins on April 14.
Here's what you do:
1. Head over to this page and click "View in iTunes".
2. Click the Rate and Reviews tab.
3. Give a star rating (5 stars is always VERY helpful) and leave a review.
4. Subscribe to the podcast while you are there to get automatic updates and episodes before anyone else.
5. Let me know you listened and reviewed my new show on Facebook or Instagram using the hastag #alivewithpurposepodcast
Get a bonus ballot for linking to the show in your post using this link: https://itunes.apple.com/ca/podcast/alive-with-purpose/id1361351876
Photo Credit: Scream and Shout Flicker