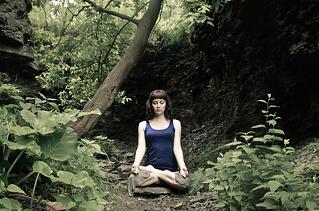 This past weekend I spent time with the soon to be graduates from my Elemental Yin Yang Teacher Training. This amazing group of women has worked very hard during our program together and it was no coincidence that this weekend we talked about the importance of self-care among other things.
*UPDATED: Join me for a deep dive into your self-care beginning in January.Get the details on my brand new Extreme Self-Care Course here*
One thing I noticed is that while this Earth type of support is something most of us know about intellectually, few of us are taking it seriously or doing it well, especially in the help and wellness professions.
In this episode I share some of the features of Earth energy, namely the themes of integrity, devotion and the traps for people who have Earth as their element of primary influence.
Then I give you some very practical suggestions about how to incorporate more conscious and supportive self-care into your weekly routine (and what happened to me when I neglected it).
Episode extras:
1. If you want to explore these themes more deeply check out my book Elemental Yin Yang Yoga
2. Listen to an interview I did on The Connected Yoga Teacher about burn out and get my resources to help you avoid it.
Photo by: Kendell @ kendell.ca